As we celebrate the rich tropical flavors of the season, I couldn't help but share with you all a Paula Deen-Inspired Pineapple Coconut Cake recipe that is a must-try, especially for all the sweet tooths out there!
Juicy Pineapples and Delightful Coconuts
First, let's start off with the star ingredients of this delectable dessert – juicy pineapples and delightful coconuts. Pineapples are in plentiful supply during the summer months and are commonly used in desserts, thanks to their sweet and tangy flavor. Coconuts, on the other hand, bring in a luscious nutty flavor that complements the pineapple perfectly, making for an unbeatable flavor combination.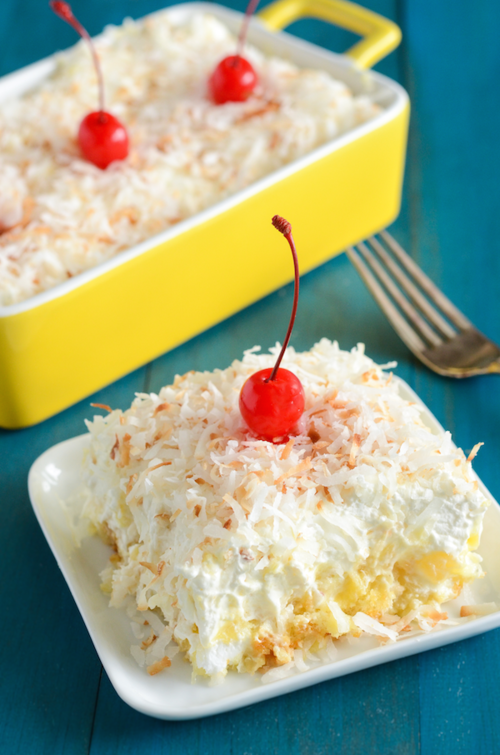 Ingredients
2 cups of cake flour
1 1/2 cups of granulated sugar
1 cup of unsalted butter, softened
4 large eggs, room temperature
1/4 teaspoon of salt
2 teaspoons of baking powder
1 cup of coconut milk, unsweetened
1 cup of canned crushed pineapple, drained
1 teaspoon of vanilla extract
Instructions
Step 1: Prepare the Cake Batter
Preheat your oven to 350°F and prepare a 9-inch cake pan. In a large mixing bowl, whisk together the cake flour, baking powder, and salt. In a separate bowl, beat the butter and sugar together until they are light and fluffy. Once the butter and sugar have been well combined, add the eggs one at a time, beating well between each addition.
With the mixer running on low speed, add the flour mixture and coconut milk alternatively to the egg and butter mixture, starting and ending with flour mixture, mixing well between each addition. Finally, fold in the vanilla extract and pineapple chunks until everything is well combined.
Step 2: Bake the Cake
Pour the cake batter into your prepared cake pan and bake it for about 45-50 minutes, or until a toothpick inserted into the center of the cake comes out clean. Allow the cake to cool for 10 minutes in the pan before transferring it to a wire rack to cool completely.
Step 3: Make the Frosting
To make the cream cheese frosting, beat 1 cup of softened cream cheese and 1/2 cup of softened unsalted butter together until it is light and fluffy. Add 2 cups of powdered sugar and 1 teaspoon of vanilla extract and beat until everything is well combined.
Step 4: Assemble the Cake
Once the cake has cooled completely, remove it from the cake pan and place it on a plate. Spread the frosting over the top of the cake and sprinkle shredded coconut over the frosting.
Step 5: Serve and Enjoy!
Refrigerate the cake for at least an hour before serving and enjoy this refreshing dessert! The pineapples and coconut flavors blend beautifully together in every bite, making for a true tropical paradise your taste buds will never forget. So indulge in this delicious Paula Deen-Inspired Pineapple Coconut Cake recipe, that is not only easy to make but also a delightful treat all year round!