Hey friends, today I want to share with you two delicious recipes that will surely tickle your taste buds. Let's start with the first one, shall we?
Fried Chicken
If there's one thing that almost everyone can agree on, it's that fried chicken is a dish that's hard to resist. It's crispy, juicy, and oh-so-satisfying. Here's how to make it: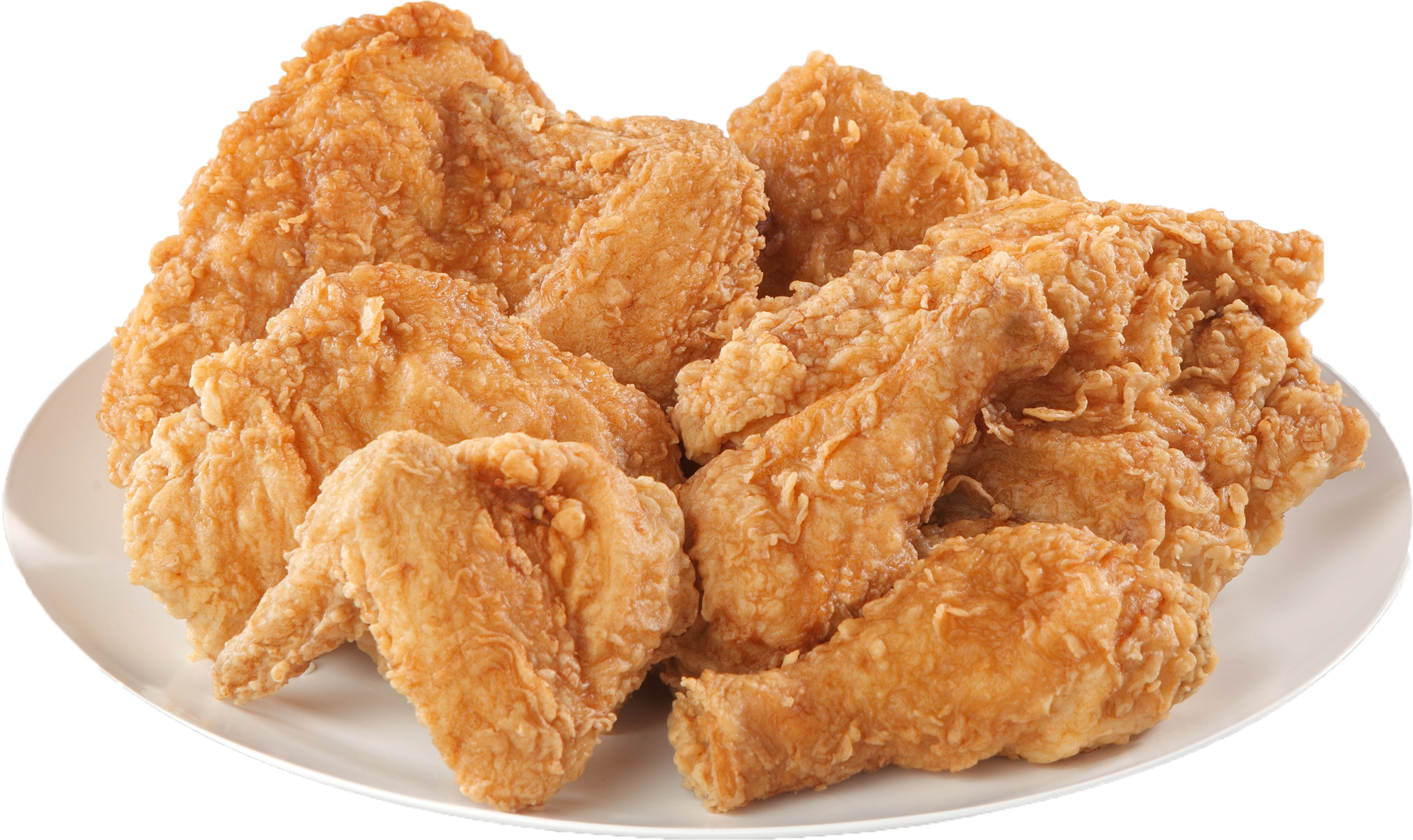 Ingredients:
1 lb chicken, cut into pieces
1 cup all-purpose flour
1 teaspoon salt
1 teaspoon paprika
1/2 teaspoon black pepper
1/2 teaspoon garlic powder
1/2 teaspoon onion powder
1/4 teaspoon cayenne pepper
1 cup buttermilk
Vegetable oil, for frying
Instructions:
In a bowl, combine the flour, salt, paprika, black pepper, garlic powder, onion powder, and cayenne pepper. Mix well and set aside.
In another bowl, pour the buttermilk.
Coat each chicken piece with the seasoned flour mixture, then dip into the buttermilk and back into the flour mixture. Make sure the chicken is well coated.
Pour enough oil into a skillet to come up about 1/2 inch. Heat the oil over medium-high heat.
Carefully add the chicken pieces to the hot oil and fry until golden brown and cooked through, about 10 to 15 minutes (depending on the size of the pieces).
Remove the chicken from the oil and place on a paper towel-lined plate to drain excess oil.
Serve immediately and enjoy!
Doesn't that sound absolutely delicious? Trust me, it tastes even better than it sounds. Now, let's move on to the second recipe.
Veg Pulav
This dish is a personal favorite of mine. It's a flavorful rice dish that's loaded with vegetables and spices. Here's how to make it:
Ingredients:
2 cups basmati rice, washed and drained
2 tablespoons ghee or oil
1 bay leaf
2 cardamom pods
2 cloves
1 cinnamon stick
1 onion, chopped
1 green bell pepper, chopped
1 red bell pepper, chopped
1 carrot, chopped
1 cup frozen peas
1 tablespoon ginger-garlic paste
1 tablespoon cumin powder
1/2 teaspoon turmeric powder
1 teaspoon garam masala
Salt, to taste
3 cups water
Instructions:
In a large pot, heat the ghee or oil over medium heat. Add the bay leaf, cardamom pods, cloves, and cinnamon stick. Sauté for a minute.
Add the onion and sauté until translucent.
Add the chopped vegetables and sauté for a few minutes until they start to soften.
Add the ginger-garlic paste, cumin powder, turmeric powder, garam masala, and salt. Mix well.
Add the rice and mix to coat well with the spices and vegetables.
Add the water and bring to a boil.
Lower the heat to the lowest setting, cover the pot, and let the rice cook for about 20 minutes or until the water is absorbed and the rice is fluffy.
Let the pulav rest for a few minutes before serving.
Serve hot and enjoy the explosion of flavors!
There you have it, two amazing recipes that are sure to impress everyone who tries them. Give them a go and let me know what you think!