When it comes to celebrating birthdays, we all look for the perfect cake that can make our loved ones feel special. And, the cake must be something that they will cherish for years to come. If you are looking for such a cake, then you must try this recipe that is turning ten soon and is perfect for celebrating milestone birthdays.
The Birthday Cake Recipe
This cake is super moist and has a rich flavor that will satisfy your taste buds. It is perfect for birthday parties, weddings or any other special occasion.
Ingredients
2 cups all-purpose flour
2 cups granulated sugar
¾ cup cocoa powder
2 teaspoons baking powder
1½ teaspoons baking soda
1 teaspoon salt
1 cup buttermilk
½ cup vegetable oil
2 large eggs
2 teaspoons vanilla
1 cup boiling water
Instructions
Now, let's get started with the recipe:
Preheat your oven to 350°F. Grease two 9-inch baking pans and line the bottoms with parchment paper.
In a large mixing bowl, whisk together the flour, sugar, cocoa, baking powder, baking soda, and salt until they are combined.
Add buttermilk, vegetable oil, eggs and vanilla to the dry ingredients mixture.
Mix everything on medium speed for about 2 minutes. Then, add the boiling water, which must be added slowly and gradually. Mix it until well blended.
Now, divide the batter into two cake pans evenly.
Bake for 30-35 minutes or until a toothpick inserted into the center of the cake comes out clean. Cool the cakes before frosting or decorating them.
For the frosting, you will need
1 cup unsalted butter, softened at room temperature
4 cups powdered sugar
1 teaspoon vanilla extract
1/4 cup milk
The Frosting Recipe
Time to make the frosting for our awesome birthday cake:
Place butter in a large mixing bowl and use an electric mixer's whisk attachment to beat it on medium-high speed for around 5 minutes or until it's pale and fluffy.
Now add powdered sugar, vanilla extract, and milk into the bowl and mix it with the beater until it's completely incorporated into the butter.
If the frosting is very thick, then you can add a few more tablespoons of milk until it reaches your desired consistency.
Your delicious and creamy frosting is ready! You can now use it to decorate your birthday cake.
Decorating the Cake
You can get creative with the way in which you decorate your birthday cake. Here are some ideas that you can try:
Trim the tops of each cake layer with a knife or cake leveler, if necessary, to make them leveled and even all around
Apply a layer of frosting on the top of the bottom layer and place the second cake layer on it. Apply a simple coat of frosting all around the cake. Chill the cake for 15 minutes in the fridge. Now, apply a second and thicker coat of frosting all around the cake. Repeat the same process until you are happy with the frosting thickness.
You can then add sprinkles or cake toppers to make the cake look more festive.
This cake will surely win the hearts of all the guests at your party. So, make sure that you bake it for your loved one's upcoming birthday and make their special day even more special.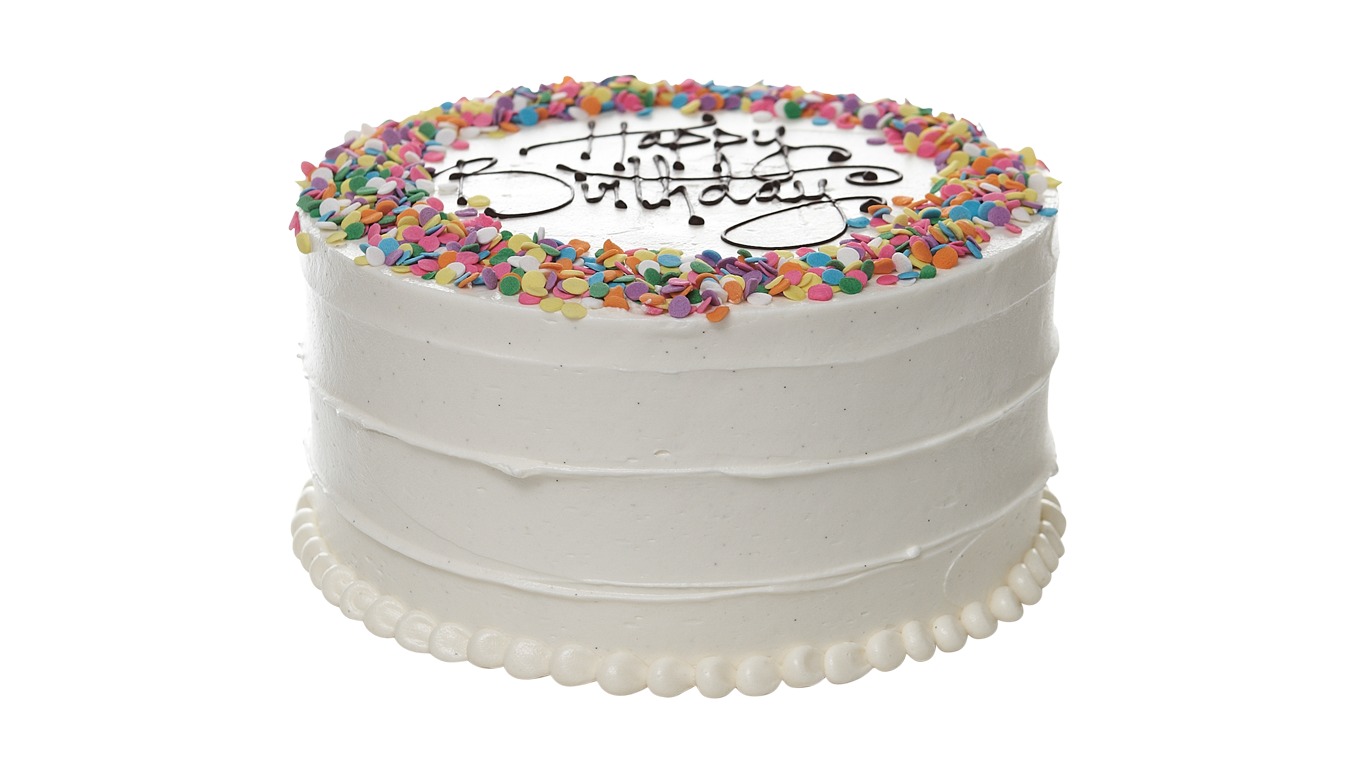 Celebrate with Cake
Now that you have an amazing recipe for birthday cake, it's time to gather your ingredients and get started. Celebrating someone's birthday is the perfect occasion to make this delicious cake. It's not only suitable for kids but adults will love it too!
You can also personalize the cake by adding your favorite candy, fruits or toppings. The more imaginative you are, the better the cake will taste. So, let your creativity flow and have fun in the kitchen. Take some photos and share them with your friends to let them know what you baked for the birthday party!
Cakes are a great way to celebrate life and show someone that they are loved. So, the next time there is a milestone birthday coming up, try baking this cake and watch the happy faces of your loved ones light up.